Plan a trip to discover Glacier's hiker paradise with over 700 miles of trails, for adventurous visitors seeking wilderness and solitude. Start your own adventures with the Junior Ranger activity book Fill in the nature word puzzles at each site to experience Glacier's pristine forests, alpine meadows, rugged mountains, and spectacular lakes.
Plan Your Visit
During spring and fall, conditions are constantly changing. Check here for updates on which roads are open for driving, hiking, and biking. Learn about entry fees, what weather to expect, what to do with your pet, and what's available during different times of year.
Eating and Sleeping
Find where to get food and lay your head, including links to camping information
Directions and Transportation
Learn how to get to Glacier by car, plane, or train and how to get around by car or shuttle once you have arrived.
Things to Do
Hiking, biking, backcountry camping, boating, guided tours, ranger talks...it's all here.
Places to Go
Going-to-the-Sun Road is not the only highlight in the park. Explore the other areas of Glacier while you visit.
Nearby Attractions
There are many other places nearby that offer a host of different and interesting vacation options.
Safety
Learn how to keep yourself safe while exploring the park.
Accessibility
Glacier's terrain can present challenges. Find what is available to visitors with special needs.
Special Events
In addition to Glacier's ranger-led programs, Glacier also hosts special events throughout the year.
Video: Glacier National Park
Wildlife Superpowers Exhibits
Explore Glacier's new family-friendly exhibit highlighting the difficult task species have surviving in their sub-alpine habitat, especially in the face of a changing climate. Download wildlife images and audio files about each exhibit.
Downloads:

A Wildlife Superpowers Exhibit Glacier National Park Video
Created
Tuesday, 11 June 2019 04:18
National Parks and the Gateway to Nature
Explore the National Parks to learn about how nature must intersect, cross and intermingle into our daily lives and how to take advantage of all the parks, mountains, forests and public lands.
Nature Explorer Mission
Six short videos and accompanying hands-on activities are free to view, share, and download. Children will be introduced to the natural world unveiled by Sesame Street, the National Park Service and the National Park Foundation.
Educational Resources
Continue the exploration of nests, seasons, and habitats with these exciting activities! Families may live a distance from National Parks, but you can still take your children on a Nature Scavenger Hunt, complete a Nature Journal, and earn a special Sesame Street Park Ranger badge!
Children will:
National Park: Nests
Learn what park rangers do.
Discover different birds, insects, and other animals, what their nests look like and what they are made of.
Be introduced to how birds and animals take care of their babies.
Make a bird feeder allowing them to explore even more about birds.
National Park: Families
Learn what park rangers do.
Discover animals and their families.
Discuss what a family is and the similarities and differences between human families and animal families
Draw their own family portrait and an animal family portrait.
National Park: Seasons
Learn what park rangers do.
Learn about the four seasons.
Use their senses to explore each of the four seasons and create a journal
National Park: Habitat
Learn what park rangers do.
Discover different habitats and the animals that live there.
Explore a tree habitat outside and then do an art activity to create a tree habitat.
Download the trip planning guide and checklist. Make your fun adventure a safe one too! No one plans to get hurt while out exploring in a National Park. However, nature is unpredictable, structures are historical, and your equipment can unexpectedly fail. Planning can be the key to a fun and safe adventure. Remember, safety starts with you!
National Park Finder App
iPhone, iPad, or iPod
Android Devices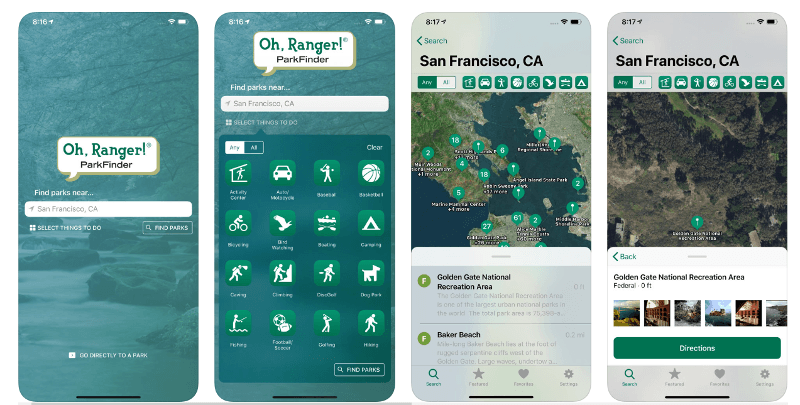 Adventure Activity Resources
All downloads in this category include any Junior Ranger activity books available in each state park. Explore additional subcategories with activities to download for special exhibits, events and National Park Service programs. Be sure to check out other articles in this section for links to resources, information and videos.
Public Downloads
All items are free to view, share, and download.
Public Downloads - Español (Spanish)
When available, we provide all our content with a Spanish version in our public download section. You can find additional material from sources listed in all our articles.
Glacier National Park Activities, Exhibit, Audio, and Images
Enjoy some of the best places and views of Glacier National Park: Going-To-The-Sun Road, Highline Trail, Grinnell Glacier Trail, Scenic Point Trail, Iceberg Lake Trail.