Under the Antiquities Act, President Barack Obama designated The Charles Young Buffalo Soldiers National Monument on March 25, 2013. The national monument preserves and interprets the history and legacies of Colonel Charles Young and the famed Buffalo Soldiers of the U.S. Army.
In National Parks
With the creation of America's national parks in the late 19th century, the need for protection became evident after people began exploiting park resources for commercial gain. As there was no agency in charge of the nation's park lands, the Army was designated to oversee these federal public lands. Many Buffalo Soldiers went on to patrol and protect the early park lands, serving as the first rangers in many of them.
Charles Young Buffalo Soldiers NM Junior Ranger
Earn your very own Junior Ranger badge from the park and learn about Charles Young and the famed Buffalo Soldiers.
Downloads:

Charles Young Buffalo Soldiers National Monument Official Introductory Film
Created
Tuesday, 11 June 2019 04:08
Troopers from the 10th Cavalry received the Buffalo Soldiers nickname by the Cheyenne and other Plains Indians. The origin of the name remains uncertain, though some say it was in response to the buffalo-hide coats worn by the soldiers in cold weather; others suggest it referred to the rugged and tireless marching of the cavalrymen. The most widespread account tells that the nickname began because the hair of the black cavalrymen resembled the dark, curly hair of the buffalo.
"The life of Charles Young was a triumph of tragedy." - W.E.B. Du Bois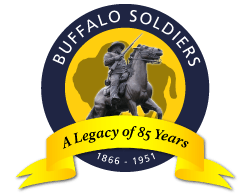 Charles Young was born into slavery in Kentucky in 1864. He was the third African American graduate of West Point, the first black U.S. national park superintendent, the first African American military attaché, and the highest ranking black officer in the United States Army until his death in 1922. He also taught military science at Wilberforce University, during which time he purchased this house, which he called "Youngsholm". The house was built in 1832 and is reported to have served as a way station on the Underground Railroad.
Learn more about these extraordinary men and the story of the park when you explore these web pages.
News
Current news and happenings about the park and park-related events.
Photos & Multimedia
View official park photos, recorded events and the official park film.
History & Culture
Learn about the African Americans who answered the call of duty and enlisted in the U.S. Army after the Civil War through the mid-20th century.
Education
Teachers and educators can browse this all new section that provides curriculum lessons for K-12 school children.
Kids & Youth
See what the park has to offer for our youngest visitors. From earning Junior Ranger SWAG to printable activities, we make learning fun!
Management
Learn about the history and creation of the park and view important information about park operations.
TimeLine Eras
Choose from one of the four periods below or click on a quick link to go to that page:
The Origins of the Buffalo Soldiers
Before there were National Park Service rangers, there was the U.S. Army. And within the army, a remarkable unit known as the Buffalo Soldiers had lasting impacts in places still preserved as national parks today. Over a century later, their stories and legacy are interwoven in the fabric of this nation's history. Delve into their fascinating and inspiring story and retrace the footsteps of the Buffalo Soldiers in these national parks.
National Parks and the Gateway to Nature
Explore the National Parks to learn about how nature must intersect, cross and intermingle into our daily lives and how to take advantage of all the parks, mountains, forests and public lands.
Nature Explorer Mission
Six short videos and accompanying hands-on activities are free to view, share, and download. Children will be introduced to the natural world unveiled by Sesame Street, the National Park Service and the National Park Foundation.
Educational Resources
Continue the exploration of nests, seasons, and habitats with these exciting activities! Families may live a distance from National Parks, but you can still take your children on a Nature Scavenger Hunt, complete a Nature Journal, and earn a special Sesame Street Park Ranger badge!
Children will:
National Park: Nests
Learn what park rangers do.
Discover different birds, insects, and other animals, what their nests look like and what they are made of.
Be introduced to how birds and animals take care of their babies.
Make a bird feeder allowing them to explore even more about birds.
National Park: Families
Learn what park rangers do.
Discover animals and their families.
Discuss what a family is and the similarities and differences between human families and animal families
Draw their own family portrait and an animal family portrait.
National Park: Seasons
Learn what park rangers do.
Learn about the four seasons.
Use their senses to explore each of the four seasons and create a journal
National Park: Habitat
Learn what park rangers do.
Discover different habitats and the animals that live there.
Explore a tree habitat outside and then do an art activity to create a tree habitat.
Download the trip planning guide and checklist. Make your fun adventure a safe one too! No one plans to get hurt while out exploring in a National Park. However, nature is unpredictable, structures are historical, and your equipment can unexpectedly fail. Planning can be the key to a fun and safe adventure. Remember, safety starts with you!
National Park Finder App
iPhone, iPad, or iPod
Android Devices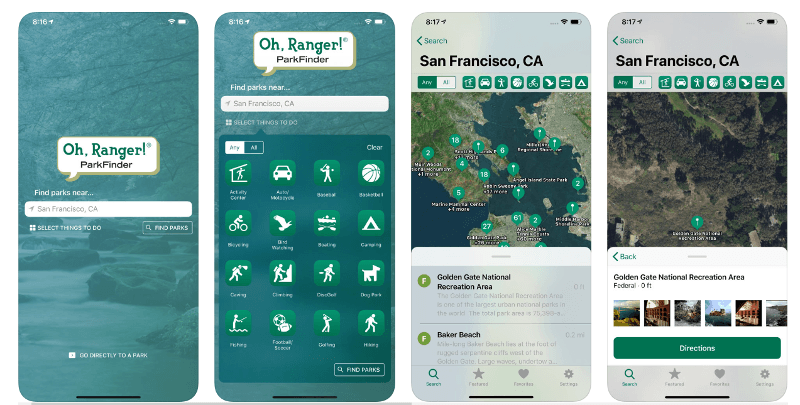 Adventure Activity Resources
All downloads in this category include any Junior Ranger activity books available in each state park. Explore additional subcategories with activities to download for special exhibits, events and National Park Service programs. Be sure to check out other articles in this section for links to resources, information and videos.
Public Downloads
All items are free to view, share, and download.
Public Downloads - Español (Spanish)
When available, we provide all our content with a Spanish version in our public download section. You can find additional material from sources listed in all our articles.