A nationwide recipe contest for kids ages 8-12 that promotes cooking and healthy eating. Winning recipes were selected based on their healthfulness, taste, originality, affordability, and following USDA's MyPlate recommendations.
These young chefs and a parent or guardian joined the First Lady for the Kids' "State Dinner," featuring a selection of the winning recipes, followed by a visit to the White House Kitchen Garden.
Winning Recipes
Creating the Healthy Lunchtime Challenge & Kids' "State Dinner"
To promote cooking and healthy eating among young people across the country, the Healthy Lunchtime Challenge was created, and the First Lady hosted five annual Kids' "State Dinners" where altogether over 6,000 recipes were submitted and more than 270 young chefs and their families were welcomed to the White House.
MyPlate, MyState
Join our celebration of hometown goodness and healthy eating styles! Select your state/ territory below to see what foods are grown/ produced there.
What foods, flavors, and recipes is your state/territory known for, and how do they fit into your healthy eating style?
MyPlate, MyState is the newest component of MyPlate, MyWins and leverages the prime growing and farmers market seasons.
Foods and flavors from every state and territory in this nation can help us all create lasting healthy eating styles we can enjoy. Healthy eating styles are not rigid plans, but rather ones that can be adapted to include foods that you enjoy that meet your personal and cultural preferences and fit within your budget. The key is finding styles that fit your everyday life, and to make small changes that can add up to big success over time. MyPlate's building blocks for healthy eating are a great place to start.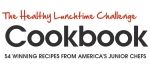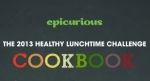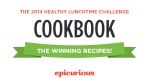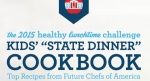 Public Downloads
All items are free to view, share, and download.
When available, we provide all our content with a Spanish version in our public download section. You can find additional material from sources listed in all our articles.
Download Kids State Dinner Cookbooks
Download MyPlate Collection
Download Cooking eBooks
Download Cooking Audiobooks
Download Cooking Food Guides
Download Home Canning Guides
Download List of Cuisines
Download Obama 2009 Inaugural Luncheon Recipes
Download Obama 2013 Inaugural Luncheon Recipes
Download Train Like An Astronaut Let's Move! Fitness Videos
Mission X: Train Like an Astronaut
First Lady Michelle Obama
Today Let's Move! is archived to view at the Obama White House website - tools about food and nutrition.
Note: This is historical material "frozen in time". The website is no longer updated and links to external websites and some internal pages may not work.

Obama White House Read More
Let's Move! Move Your Body Music Video with Beyoncé
First Lady Michelle Obama, shows what some of the Let's Move! achievements look like through the eyes of a child.